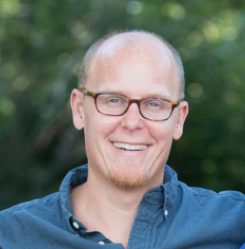 Who is this guy?
Hi there!
Thank you for taking the time to check out my portfolio.
I've been in tech for 17 years. I started out designing and building databases and then transitioned to web application development. After coding for several companies I decided to take on an entrepreneur role at a music tech startup called FanDistro. I helped build the concept from the ground up to an award nominated company in marketing & social engagement. I wore many hats at FanDistro and it was here that I became obsessed with UX/UI Design. As we developed the business we constantly analyzed and updated the UI to help yield better conversions and gain site affinity. I knew from my experience at Inflexxion, a previous company I worked at, that a more thorough design process was essential for sound results. So after 5 years, I decided to study UX/UI design so I would have the expertise to help companies properly inform customers of their offerings while having a look that would appeal to their specific customers all while matching their mission.
In the summer of 2016, I enrolled in Bloc's Designer track program - a 6-month project based mentor led intensive learning experience. I learned the fundamentals of design including space, hierarchy, type anatomy, color psychology, how to use grids, user experience surveys, user stories, user flows, low & high fidelity wireframes and much much more.
During my course, I designed 6 projects and worked with 2 clients all under the supervision of a senior level designer whose firm works with ESPN, Schlep, and Hoodle to name a few. Each project had different requirements and objectives stretching me to design creatively while keeping familiar patterns. If you haven't already had a chance please click on the projects link at the top and check them out.
When I'm not designing or coding I'm either spending time with my family, playing music in my jazz-funk band Free Flow, or exercising.
If you're looking for a designer with responsive development experience and like what I've done please contact me at rgrabowski1@gmail.com.
Thanks!
Rob